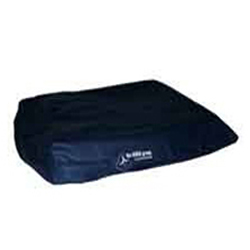 Price is not the only thing that matters when it comes to buying your new ROHO High Profile Heavy Duty / Incontinent Wheelchair Cushion Covers, great customer service is priceless!
The ROHO Heavy Duty Cushion Cover is a fluid-resistant cover intended to protect the cushion. Features include a two-way stretch, fluid-resistant top and sides with a zipper, and a non-skid bottom with hook and loop fasteners to help secure the cushion in the wheelchair.
Features:
For High Profile Cushions
Heavy Duty / Incontinent Covers
Not available for any size greater than 18"
For information on how to measure for your cushion cover, please refer to the View Measurement Instructions link under the picture
.
This product is not eligible for shipping outside of the United States or U.S. Territories.