Expert Advice from Real Experts!
Sportaid is not just another catalog/internet provider. Our history and customer service are what makes us different from other medical equipment suppliers. In 1987, Jimmy was competitively racing and a member of the US Disabled Track Team. His wife, Stacy, was a coach for the US team and the local racing team was sponsored by the Shepherd Center, where she also worked as a recreational therapist.
Having designed and raced wheelchairs since, Jimmy was blessed with the opportunity to travel all over the world to compete in road races and track events. It became apparent to Jimmy that there was a need for a supplier of products for disabled athletes. Sportaid was the name given to this idea. In 1988, Sportaid was the first company of its kind. Sportaid has grown from a supplier of racing tires, wheelchairs, racing suits, and other racing related equipment to a supplier of everyday wheelchairs, wheelchair cushions, medical supplies, urological supplies, and daily living aids. Medaid, a division of Sportaid, assists our customers in getting third party reimbursement. In 1996, we launched our website and became the first supplier of wheelchairs and related products on the internet. Jimmy passed but his memory lives on in everything we do.
We recently partnered with Chris Peterson who became interested in sport wheelchairs while first working for a provider in New York that sold home care products and a few wheelchairs. He became the company's technical expert in the lighter sport models in 1983 and started attending wheelchair-sporting events all over the world. Peterson moved to Florida in 1985 to work for a small company where he could create his own sport chairs. He started Top End the next year with his partner George Murray, designing and manufacturing racing wheelchairs.
By 1988, Top End added custom every day and basketball chairs to its product line. These were followed shortly by rugby chairs. In 1990, Peterson wanted to help his customers to stay fit and was inspired by his own experience as a competitive cyclist, so he designed and began to manufacture handcycles. Then, in 1992, Peterson produced the first sport specific tennis chair, earning multiple patents with his pioneering three-wheel design. Since then, many of the product innovations and enhancements come from athlete and consumer input which Peterson incorporates into functional designs. This consumer-driven product enhancement put Top End on top and has kept it there since.
In 1993, Top End became a part of Invacare Corporation of Elyria, OH, the world's leading manufacturer and distributor of medical products which promote recovery and active lifestyles for people requiring home and other non-acute health care. This partnership helped fill a niche for Invacare by giving them a sports and recreation product line and engineering collaboration. This joint effort between Invacare's Custom Manual and Top End design engineers has contributed to the success of both Top End and Invacare Custom Manual everyday chairs. Invacare's support with product testing, engineering, documentation and production has helped Top End to manufacture the best possible products in the world.
Today Chris Peterson runs Peterson Enabled Sports Consulting in Tierra Verde, Florida and works closely with Sportaid customer and staff to bring the absolute best advise when it comes to purchasing a sports wheelchair!
If you have any questions please call us at (770) 554-5033 or email us at stuff@sportaid.com.
Thank you very much for helping us remain the industry favorite!
In loving memory.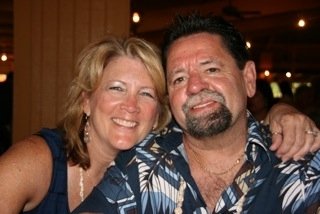 Jimmy & Stacy Green