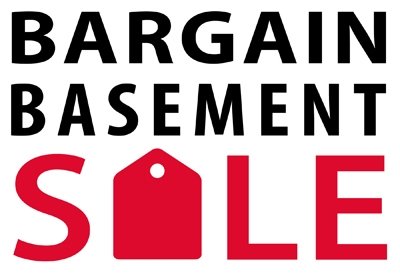 Don't miss out on special limited deals in our Bargain Basement! The Sportaid Bargain Basement is one of the most popular destinations on our website.
Here you can find new products that were ordered incorrectly, used products that have been reconditioned, manufacturers demo products (still in excellent condition), and inventory closeouts of discontinued items.
You can rest assured that any item in the Bargain Basement will be priced well below Sportaid's normal industry leading low prices.


AAA
Click here to take advantage of many one of a kind deals!