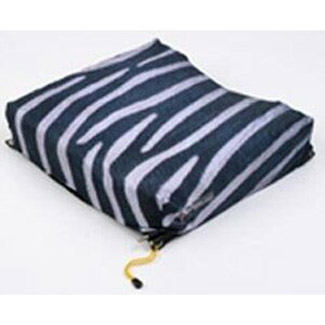 Price is not the only thing that matters when it comes to buying your new Roho Mojo Cushion Cover - Zebra Stripes, great customer service is priceless!
Now sold at Sportaid's bargain basement prices, the Roho Mojo Cushion Cover comes in a pattern called: "Zebra Stripes". This Roho Mojo Cushion Cover measures 13" wide and 13" deep, and it is an essential for users of the High Profile 7 Cell Wide x 7 Cell Deep Roho Mojo Cushion.

For more information on how to measure for your cushion cover, please refer to the View Measurement Instructions link under the picture.
Quantity of 1 in stock
This product is not eligible for shipping outside of the United States or U.S. Territories.
**Non returnable**