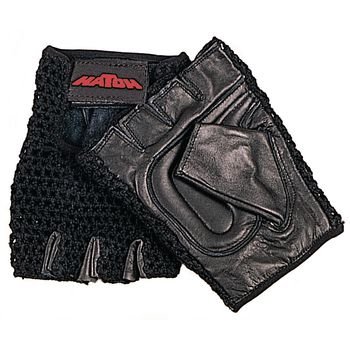 Price isn't all that matters when you are considering buying Hatch Mesh Wheelchair Gloves, excellent customer service is priceless!
Versatility is key for those who go with Hatch Mesh Wheelchair Gloves. Whether you intend ride your wheelchair, workout, go driving, or even get to work on the assembly line and manufacturing, Hatch Mesh Wheelchair Gloves are great wherever glovers are needed. Most users love Hatch Mesh Wheelchair Gloves because they feature cool mesh backs coupled with a padded palm design. With Hatch Mesh Wheelchair Gloves, you also get the perfect level of hand protection while still allowing free hand movement and flexibility. They are made from quality leather and nylon mesh material with velcro closures. Mesh gloves come in black.
**Tan are no longer available so quantities are limited. However we have 6 pair of Tan in XXS (child size).**

Features:
Padded palm design
Mesh gloves back keeps hands cool
Optimum hand protection without hindering movement


This product is not eligible for shipping outside of the United States or U.S. Territories.